Latest News
Funding from the Youth Justice board has been secured to provide football training from January to March at George Greens School Saturday 13:00pmn to 14:00pm on the 9-a-side pitch and 5-a-side pitch. We are also providing football training at the 5-a-side Mile End Astro Pitch 10 on Sundays 3pm to 5pm. Come and join us, learn the skills of dribbling, shooting, passing accruately, controlling the ball and playing a game with other young people. We welcome referrals from organisations as well as young people that just want to kick about in the weekend. we look forward to seeing you there, with end of project rewards of trips, social meet ups and awards ceremony.
For further information and details email: outreach@oceanyc.org
About Us
Ocean Youth Connexions (OYC) started its journey in September 2000 by a group of local volunteers of the Ocean Estates to address the local issues that were ravaged by poverty, high drugs misuse, organised crimes, vandalism, and graffiti. The area had boarded up shops, High levels of Anti Social behaviour and very low educational attainments. This vicious circle of risky behaviour has enveloped the whole area to make it Britain's most deprived area (source BBC 2001).
Then-Prime Minister Tony Blair sourced £56m funding for the regeneration of the area over a 10 year period by bringing about a community-led organisation "The New Deals for Communities". This saw the rise in new organisations springing up to deliver the much-needed work to bring people out of poverty and crime and re-engaged towards positive activities to enrich their lives and improve their prospects of life-improving opportunities.
"Taking young people from Adolescence to Independence"
Outreach Projects
Community Outreach Work
Ocean Youth Connexions outreach workers are the first point of contact within the Stepney, St Dunstan's and Bow West area. Our outreach workers provide a detached youth service to the local young people in the area and keeping them positively engaged in activities that are of interest to them. Our staff are integrated within the community and specialise in supporting young people of all ages.
Study Support
Ocean Stars Study Support Group
We currently offer free tuition in Maths and Science every Saturday between 11am and 2pm at Ocean TLA, (Forecourt Coral House), Ernest Street, London E1 4SE
We provide tuition lessons every Saturday for Year 7 to Year 11 students only. We have teachers that are fully qualified and experience in tutoring, offering lessons in both Maths, and Science.
Youth Club Programmes
From 8 to 19 year olds!
We provide indoor games, pool, table tennis, fuseball, PS4, weight training, boxercise, arts and craft activities and a whole lot more.
Our experienced youth workers will help and assist young people to make positive informed lifestyle choices, by providing them access to a wealth of lifelong learning skills, opportunities and experiences that will support them towards their independence.
Offering a variety of in-door activities!
Ocean Youth Connexions provides opportunities to play in a safe, fun and welcoming environment!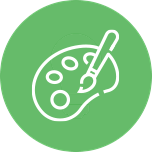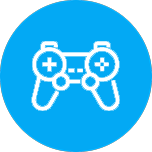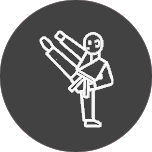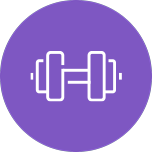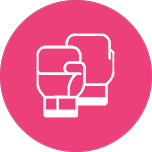 Team DJB Taekwondo:
"Our aim is to increase young peoples participation in sports and physical activities through Taekwondo Martial Art with Self Defence"
Youth Club Programmes
We provide indoor games, and activities from pool, table tennis, Fuseball, PS4, arts and crafts, cooking and fitness programmes.
Learn More
Taekwondo Sessions
Taekwondo Sessions with Master Shujahat Fiaz 5th Dan, Instructor Stephen Zheng 4th Dan, and Instructor Hamza Ahmed 2nd Dan
Learn More
Outreach Projects
Our outreach and detached workers provide an outdoor service to local young people in identified hotspot areas.
Learn More
Ocean Stars Study Support
Tuition offered in Maths, and Science every Saturday between 11am & 2 pm.
Learn More
"We say to our young people, Live your life to its full potential, Learn from life experiences and excel in your dreams and aspiration
Appreciate what you have, Accept what others got and Acknowledge and value each other"
Visit our Office
Ocean Youth Connexions, Stepney Way, Stepney Green, London E1 3DG