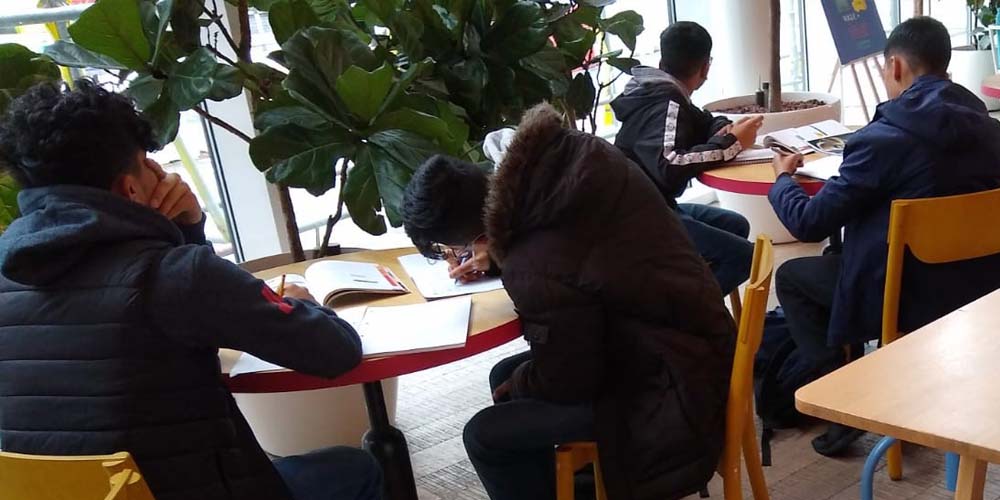 Saturday Ocean Stars Study Support
Every Saturday 11:00 am – 2:00 pm
Location: Ocean TLA, (Forecourt, Coral House) Ernest Street, London E1 4SE
Qualified teachers in Maths and Science
Year 8 to Year 11 only (key stage 3 and 4)
We provide tuition lessons every Saturday's for Year 7 to Year 11 students based around the national curriculum.
Spaces are limited to 20 students per session and pupils are split into two classes with 1hr 20min of each subject being taught.
We have experienced teachers in private tutoring who are fully qualified, DBS checked and are here to help you to achieve better results and understating of the subject area.
"Helping children achieve their full potential"
Most tutoring is £25+ per hour. Our programmes start from free if we secure funding to £15+ per three-hour session depending on the number of booked children paid in advance of one month.
We have experienced qualified teachers offering lessons in Maths and Science only. All lessons are fully aligned with the UK National Curriculum and use the same teaching methods.
Each child has their own assessment that identifies their strength & learning gaps. Then a personalised study plan is created to match your child's ability with others in the group.
60 children have enrolled with us since 2018 trusting us to help them achieve their full potential.