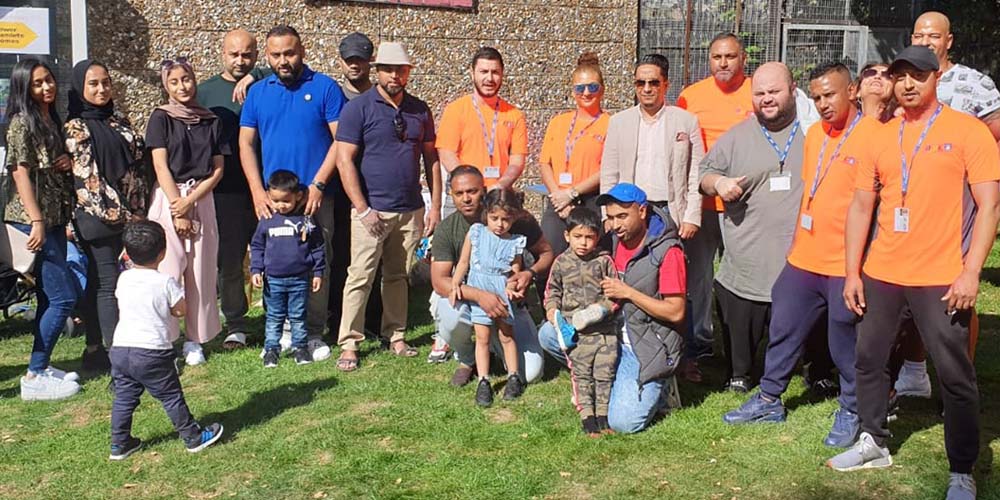 Introduction
Ocean Youth Connexions (OYC) started its journey in September 2000 by a group of local volunteers of the Ocean Estates to address the local issues that were ravaged by poverty, high drugs misuse, organised crimes, vandalism, and graffiti. The area had boarded up shops, High levels of Anti Social behaviour and very low educational attainments. This vicious circle of risky behaviour has enveloped the whole area to make it Britain's most deprived area (source BBC 2001).
Then-Prime Minister Tony Blair sourced £56m funding for the regeneration of the area over a 10 year period by bringing about a community-led organisation "The New Deals for Communities". This saw the rise in new organisations springing up to deliver the much-needed work to bring people out of poverty and crime and re-engaged towards positive activities to enrich their lives and improve their prospects of life-improving opportunities.
Ocean Youth is a youth and community organisation that has stood the time of providing continued support to its beneficiaries not only in the Ocean Estates but serving the whole of Tower Hamlets. It offers a wide range of diverse activities from generic youth club sessions to half term provisions, summer programs to community fun days, sports training, study support and cycle ride sessions.
Running from a small office space in the local farm it uses satellite venues to deliver all of its activities.
It also targets those young people that are socially excluded and disengaged from mainstream services especially those suffering from isolation and loneliness and are young carers. The aim is to re-engage these young people into positive activities that will help them, assist them, provide vital information, and offer referrals to services that will support them through their transition from childhood, adolescence to independence.
---
Our Vision
"Helping tomorrows young people today"
By helping young people reach their full potential through active participation and to play an important role in their community through social action.
---
Our Mission
"To provide a safe, inclusive and caring environment for young people to improve themselves as individuals and bring about a positive change by being listened to and respected"
A summary of the UN Convention on the Rights of the Child
---
Our Objectives
To assist young people during their transition from adolescence to independence
To build positive relationships
To create opportunities for active participation within the community
To design creative youth work programs around the needs of young people and provide opportunities that enrich young people to make positive choices in life
To facilitate young people's learning and development within an informal setting
To provide opportunities for play in a fun and welcoming environment
---
Our Core Values
Active Participation
Communication & Consultation
Motivation & Empowerment
Equality & Inclusion
Creativity & Innovation
Quality of Delivery